Clean and efficient fuel
LNG has been used for many years as a fuel for heavy vehicles. It is just as efficient as diesel and requires less maintenance because it's cleaner. Switching to LNG could also allow you to reduce your greenhouse gas emissions by up to 25% compared to diesel.
A supply with a proven track record
We offer competitively priced supply solutions that are adapted to the specific nature of your site.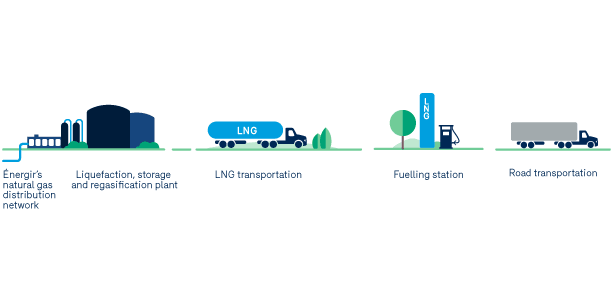 A stable, competitive price
Contrary to the price of oil, the price of natural gas has been stable for several years and should remain so. It's a reassuring investment that allows for better budgeting.
Discover the possibilities of LNG for your company
Our team of experts will analyze your situation and recommend customized solutions.